Union Hall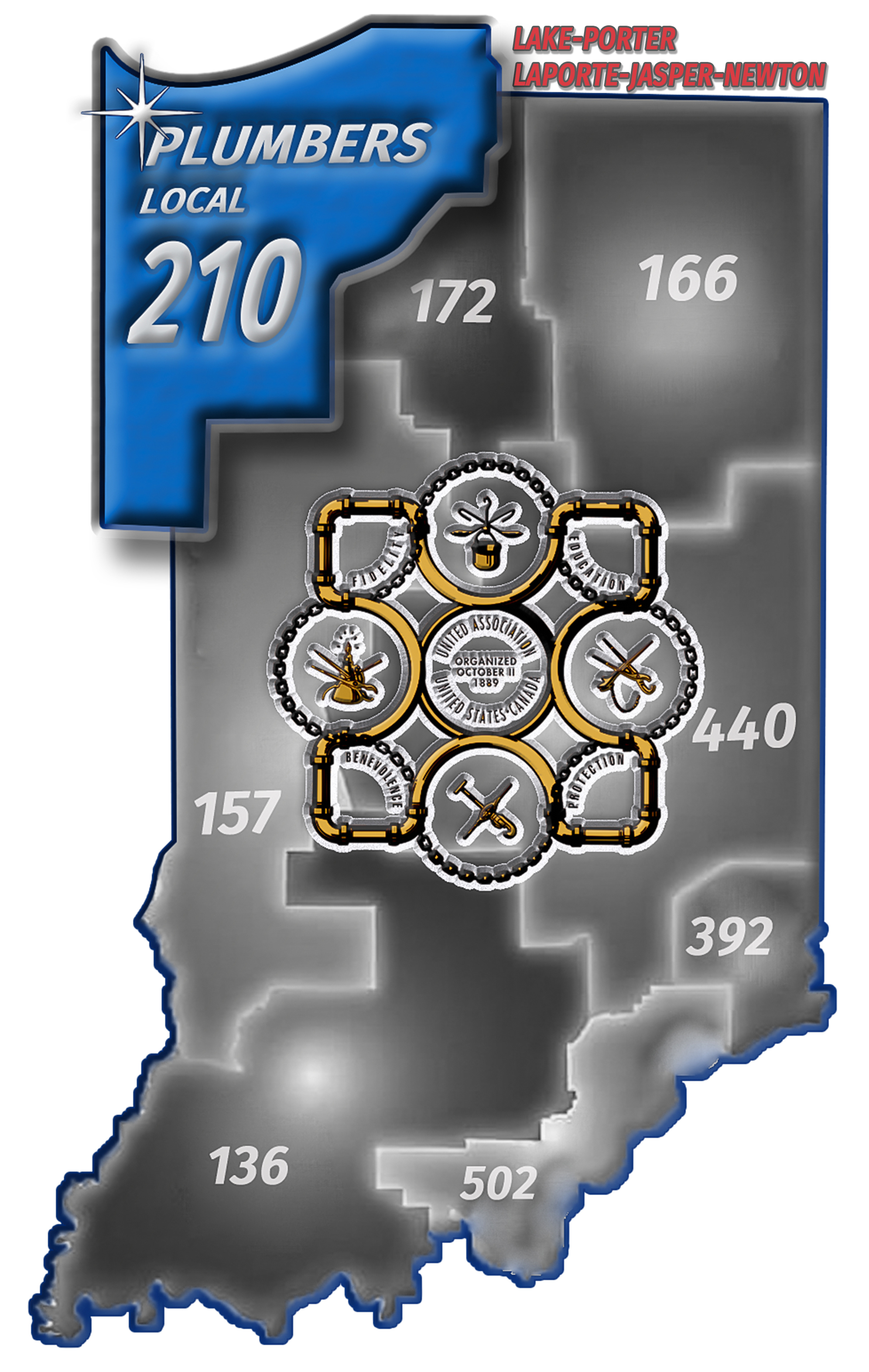 UNION HALL
Plumbers Local Union #210 is affiliated with The United Association of Union Plumbers, Pipefitters, Steamfitters, Sprinklerfitters, and Service Techs of The United States and Canada, founded on October 11, 1889. Located in Northwest Indiana the Union covers Lake, LaPorte, Jasper, Newton, and Porter Counties. The UA spends over $200 million a year in the training of apprentices and journeypersons. Plumbers Local 210 has an annual budget of approximately $500,000.00 on training alone.
The UA and Plumbers Local take training very seriously. Member's of the Local go through a five (5) year apprenticeship. In order to complete the apprenticeship, participants are required to spend 1,100 hours in the classroom and 8,500 hours of on-the-job training. Participants also receive an Associate in Applied Science Degree from Ivy Tech University. All of this is tuition-free to the students.
The training doesn't stop there! Journey workers are required to complete eight (8) hours of continuing education each year. Safety, as well as the newest technology, is integral to this training. Certifications earned by both apprentice and journey workers include; OSHA 10, OSHA 30, Confined Space, Rigging, Signaling, Backflow, and Welding.
Every level of a plumber in the State of Indiana is required to hold a License. This ensured the protection of the health of our nation. The work covered by Plumbers Local 210 covers everything from residential service and construction, to work performed in refineries and steel mills. The members of Local 210 have built hospitals, schools, government facilities, doctor offices, churches, casinos, shopping centers, and many of the homes that you live in, here in Northwest Indiana. When you hire a plumber make sure you verify they are licensed by the State.
Page Last Updated: Apr 105, 2021 (07:14:00)